When we started, our destination was unsure. But one thing was clear, we wanted to conquer the world. In this process, we quickly understood that we would not pursue a normal path to a career, but instead would find our own way. Already at school we dismantled Volvos, repaired the parts in a garage, and successfully sold the spare parts. We even sold one or two Volvo 240 estate cars to our teachers. Our father was an export manager for 30 years for a big car parts manufacturer. He was able to answer our initial questions, which ignited our passion. Today it feels as though at that time we were already entrepreneurs.
After passing our end of school examinations required for entrance to university we immediately extended our horizons and began to trade with spare parts for cars at an international level. Our travels took us to Africa, the Middle East and the US. We learned a lot during this time and sharpened our business skills. Taking a look at Germany, we soon noticed that it would not remain the way it was for long. No garage had access to an overview of the enormous car parts market. There was no process automation and everywhere manual, time-consuming research was made involving paper catalogues and the telephone. We knew we could do a better job.
In the mid-nineties the office in our parent's house was quite chaotic. CDs lay all over the place. Then our objective became clear. We wanted to exclusively develop and market the largest electronic catalogue for car parts in Germany. This led to us becoming entrepreneurs. The first company we founded was Eucon Informationssysteme GmbH & Co. KG. Our data processing expertise and insight into the spare parts market helped us enjoy success as entrepreneurs and we established expressions such as 'big data' and 'digital transformation' in our field. Four years later 12,500 garages all over Germany were using our system. This is how a milestone feels. We were pioneers because we realised before others that data was the new gold.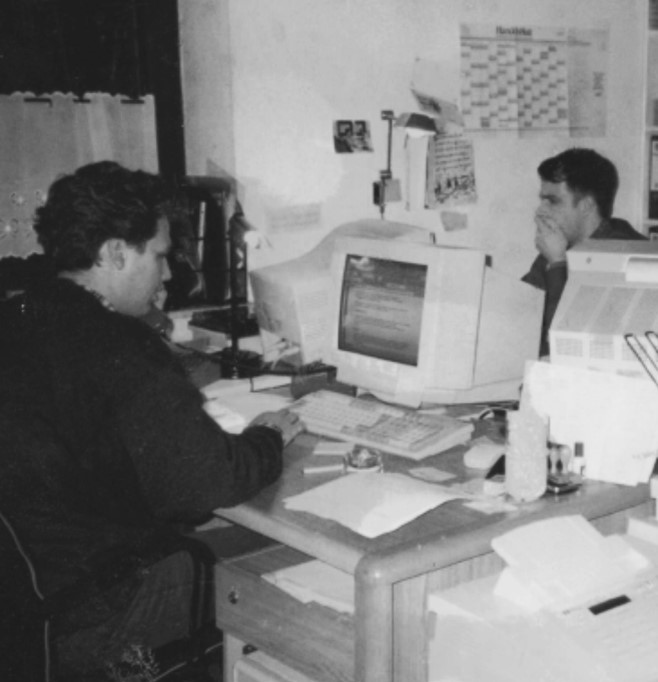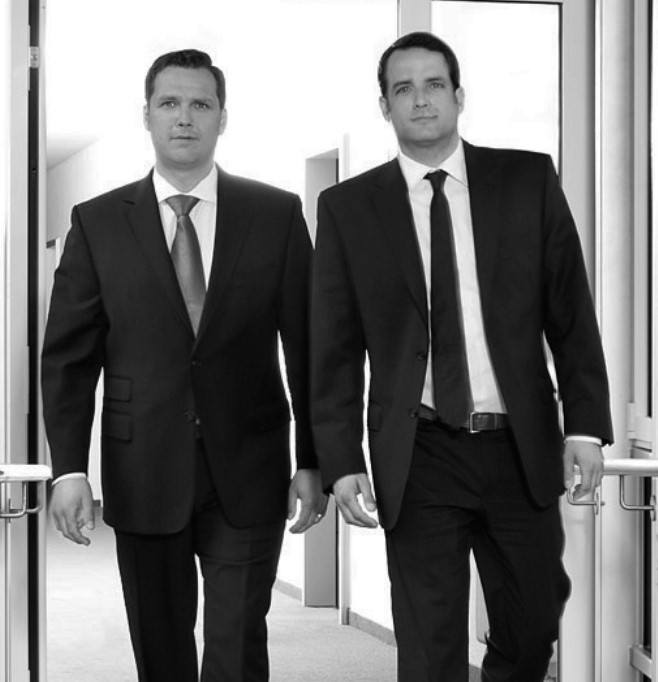 Today, our platform which now goes under the name of PartsPool® is the industry standard and leading global car parts search engine. With historical and current information, the platform is an indispensable data pool for all market participants in the car parts business.
At that time Maurice said that the digital evolution could surely be transferred to other sectors. We found our next partners in the insurance industry. Using big data, technological progress and our expertise we were able to digitalise, simplify and automate processes. This resulted in a further new company, Eucon Digital. Today, this company is a leading digitalisation partner to the insurance and real estate industry.
We are constantly opening up new sectors, finding new business companions and discovering new business combinations.
Data-driven value creation
We love data and data is your gold. We are experts in this field and able to generate valuable data, to use this data to provide added value for customers and monetize this data in the best way possible.
We remain on the advisory board of the Eucon company and together with other board members control the strategy of the company. Digital markets and business models based on data have been our bread and butter business for 25 years.
We introduce new technology to traditional companies, shape business sectors, and help generate measurable success stories. As visionaries, lateral thinkers and strategists we invest in technology companies. We support the companies with the development and implementation of their digital business models. We help them generate or collect valuable data. As digitalisation is making the world more complex, there is no time to lose.
We are entrepreneurs and investors and are members of a number of supervisory boards. In this way we support companies with their digital evolution and transformation. We have never been spectators and at an early stage decided on a particular strategy which we still follow, our own one. This is because we want to help shape a better future.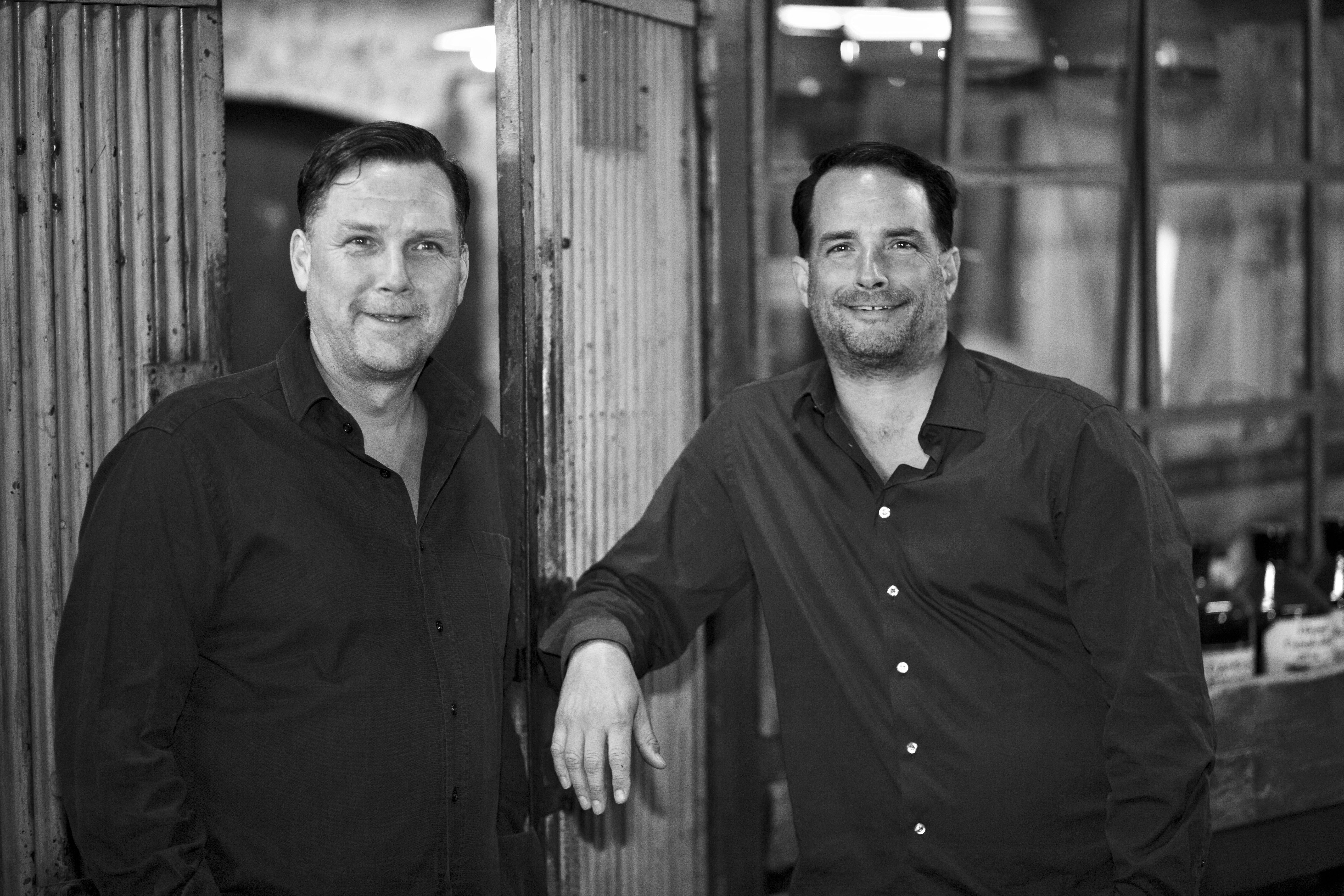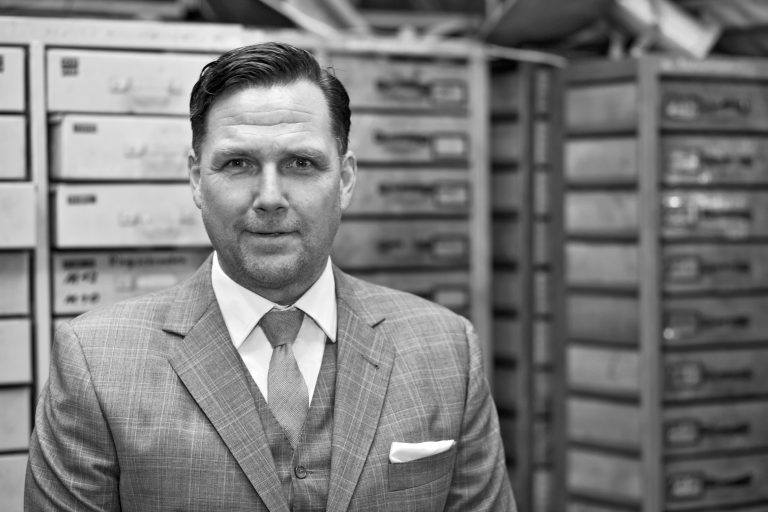 Visionary, lateral thinker, coach, risk oracle, taker of opportunities, source of ideas, developer of companies, preserver
Sector focus:  automotive, insurance, digitalisation, start-ups, real estate
Maurice was born in 1971 in Lippstadt, Westphalia. He has 3 children and lives with his family in Münster. He spends his free time with his family in the countryside in Sauerland. 
His passion are listed buildings and the restoration of historical architecture found in the region of Westphalia.
Current assignments:
Managing partner of Oosenbrugh Group GmbH
Board member of the Eucon Group
Founding member of the ESC Startup Center of Wilhelms University, at Münster in Westphalia
Supervisory board member of Vierol AG
"It is not always necessary to know the way forward. There will always be something you have not considered beforehand. But you must believe that you can overcome the next hurdle you are confronted with. And sometimes that also means to ask for help."
Man of action, deep diver, analyst, strategist, optimiser, pusher, accelerator, developer of business and company models, critic
Sector focus: automotive, real estate, start-ups, digital, M&A
Marcel was born in 1974 in Erwitte, Westphalia. He lives with his family in Winterberg. He loves motor sports, participates enthusiastically in car racing and since 2018 runs his own racing team.
Current assignments:
Managing partner of Oosenbrugh Group GmbH
Board member of the Eucon Group
Race team owner of Hedgehog Racing
"We knew early on that data would have an important role to play in the future. At that time we did not realise that data would be the fuel to drive the digital revolution"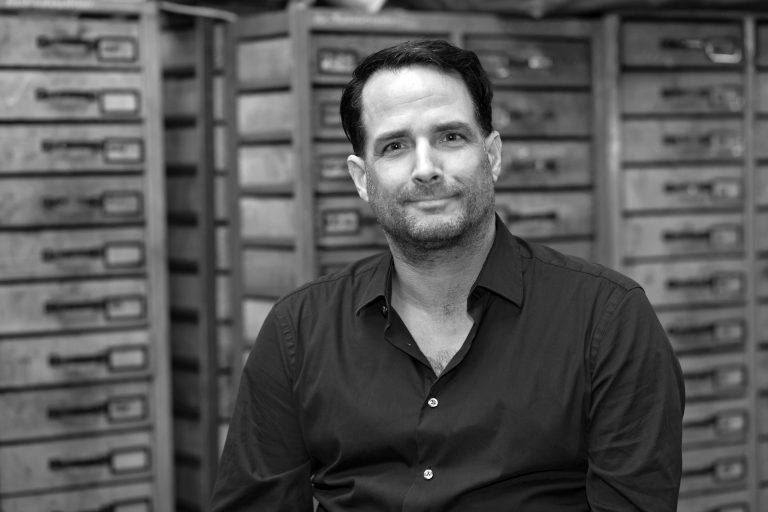 REFERENCES (CUSTOMER COMMENTS)
"Working with Marcel and Maurice during our co-ownership of Eucon has not only been very successful, but also a real pleasure. Both of them have profound expertise in positioning and developing a software company like Eucon. We have mutually benefited from each other significantly"
Benedikt Jöris
Partner Hg Capital
"I got to know the two brothers Maurice and Marcel Oosenbrugh as being very visionary and perceptive business partners who are interested in new business models. Their pronounced solution‑oriented approach characterised by open communication and respect formed the basis for a cooperative partnership which has lasted many years."
Niklas Potthoff
DZ Bank AG – Director of B2B
"Maurice and Marcel Oosenbrugh together with their company have been an innovative partner to a number industries for some years now. As a result, they have been involved in shaping of those industries. They are also very empathetic and sensible towards their customers needs and therefore enjoy a great amount of trust with their partner, which is absolutely essential."
Dr. Alexander Erdland​
former president of the German Insurance Association (GDV).
I got to know and appreciate the Oosenbrugh brothers 10 years ago in my position then as Managing Director of a company group in the car trade. Together we developed a parts supply concept which was unique in the car trade and founded the associated structure of company shareholdings. The innovative business model is now used throughout the German car trade. Today we also enjoy a special friendship with the Oosenbrugh family. My wife Petra Hardeweg and I have seldom got to know personalities like those of Maurice and Marcel where entrepreneurial intuition and foresight are so closely linked to attributes such as commitment, honesty and spirit of partnership.
Thomas Spiegelhalter
Managing director of Senger Holding
"Since ACID21 was founded we worked together successfully with Marcel and Maurice. Their mentorship and know-how alongside their investment with us, led to a substantial growth of our company. Also, after the successful exit we maintained our ties of friendship and continue to be a preferred online partner for the Oosenbrugh group. We look forward to our continued cooperation."
Jan F. Zemma & Gunnar Kurtz
founders of Acid21 GmbH Berlin